My husband Paul and I live on 5 acres near Cottage Grove in a home we built. Paul works for the U.S. Forest Service and also manages a small tree farm. We have 3 grown children and 2 grandchildren who live in the Cottage Grove area. I am a native Oregonian which contributes to my well rounded knowledge of the local area.
---
| | |
| --- | --- |
| Toll Free: | (800) 888-1560 |
| Direct: | (541) 767-2016 |
| Cell: | (541) 953-6689 |
| Residence: | (541) 942-5579 |
| Fax: | (541) 942-0100 |
| Office: | (541) 942-0151 |
---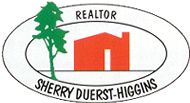 You can also
find my listings at Realtor.com

Follow this link to my page at
RE/MAX Advantage Plus
Better Service...
for Better Results
When I say I will devote my time to satisfying your real estate needs I mean business. My unbridled passion for excellence is just one of the many ways my successful track record as a real estate agent has evolved. My role in every real estate transaction has benefited my "family" of many satisfied clients.
As a Broker with RE/MAX Advantage Plus, I'll be happy to guide and assist you and your family through all phases of buying or selling your home. Let me go to work for you... because I know better service yields better results.
I have experience in all phases of real estate, including the development of unimproved sites, and new home construction. I am thoroughly familiar with applicable land use law and building codes. I utilize the most up-to-date information technology in order to "work smarter" in real estate. I continue to provide real estate services to:
First time home buyers
Buyers
Sellers
Investors
It may matter more who manages the sale of your home than who actually brings the buyer. And, it may matter more through whom you purchase your home than whose home you decide to purchase.
I will put the RE/MAX network to work for you. I can help you buy any home that is for sale in our market--regardless of whose name is on the For Sale Sign. I will use the proven RE/MAX marketing techniques to help you get the best possible price as quickly as possible.

Sherry Duerst-Higgins,
ABR, CRS, CRB, GRI, SRES
Broker
Unique Strategy for Success
---
The pattern for my success stems from my highly motivated attitude combined with a unique strategy developed for individual real estate transactions. I customize a plan for my clients based on their wants, needs and desires.
My commitment to learning everything I can about the real estate business has helped me gain the confidence of my valued clients. This commitment has contributed to my success and credentials:
Broker
Accredited Buyer's Representative (ABR)
Certified Residential Specialist (CRS)
Certified Real Estate Broker (CRB)
Graduate Realtors Institute (GRI)
Seniors Real Estate Specialist (SRES)
Multi-Million Dollar Producer
Gold Medallion Million Dollar Club-member
Lane County Million Dollar Club-member
Cottage Grove Board of Realtors-Pres. 2001
Realtor of the Year-1999
Greater Lane County MLS-member
Property Developer for 20 Years
Rental Ownership/Management for 20 Years
Oregon Association of Realtors-member
National Association of Realtors-member
Over the years I've learned many truisms.
Here are some words of caution I like to pass on to my sellers.
Top 10 List of People Whose Advice You Should Avoid When Selling Your Home
Avoid People Who:
1. Donít know YOUR marketplace.
2. Havenít taken time to thoroughly inspect your property.
3. Donít know your circumstances in DETAIL... goals, timetable, motivation, etc.
4. Like or love you but donít approach your situation objectively or knowledgeably.
5. Will tell you what you want to hear but donít have the facts or data that would help you make a more realistic decision.
6. Will always have a better DEAL you could have or should have gotten.
7. Talk too much...but never seem to listen. If one doesnít really know your problem, how can they have the BEST solution?
8. Always bad-mouth others but bring nothing concrete to the table themselves.
9. Canít show you a logical, detailed action plan that addresses your situation.
10. Have no proven track record for results comparable to those you want or need.
click here for more tips

Follow this link to the rest of
my favorite links